Multi unit development: Westminster
| | |
| --- | --- |
| Project | Multi Unit Development |
| Location | Westminster |
| Date | 2016 |
The owner of this development property had two blocks side by side. We had previously built a triplex development on his neighbouring property.
At the time of the previous build, we moved the boundary to enable this site to fit a quadraplex development, allowing our client to maximise their return on investment.
The front two villas have the same design (only flipped) and the rear two villas have the same design (flipped). To cater for different potential buyers the villas with the same design were furnished with different fixtures and fittings one being light and one being darker.
All villas in this multi-unit development were designed with three bedrooms and two bathrooms. The fantastic floor plan catered for everything including cupboard laundries to increase living space. The skylight and splashback window in the kitchen makes brings in natural light. The large kitchen areas are located in the center of the design making them the heart of the home and are located close to the shopper doors to make for easy access to the garage.
The front two villas have street frontage with separate driveways. The benefit of which is that is even though it is a quadraplex development, only two villas come off common property. The feature render and parapet walls to the entries were designed to make a statement from the street.
The internal finishings have been upgraded in keeping with the area and include feature pendent lights used to highlight the stone kitchen benchtop and glass splashbacks. LED downlights have also been used throughout the development.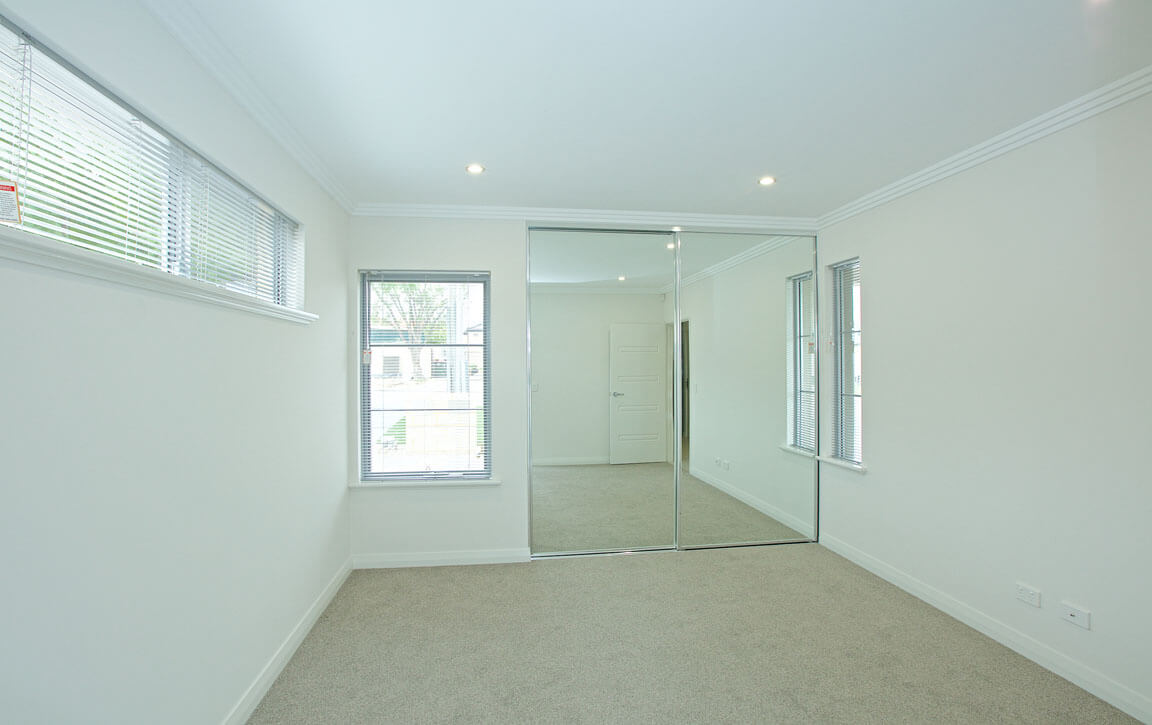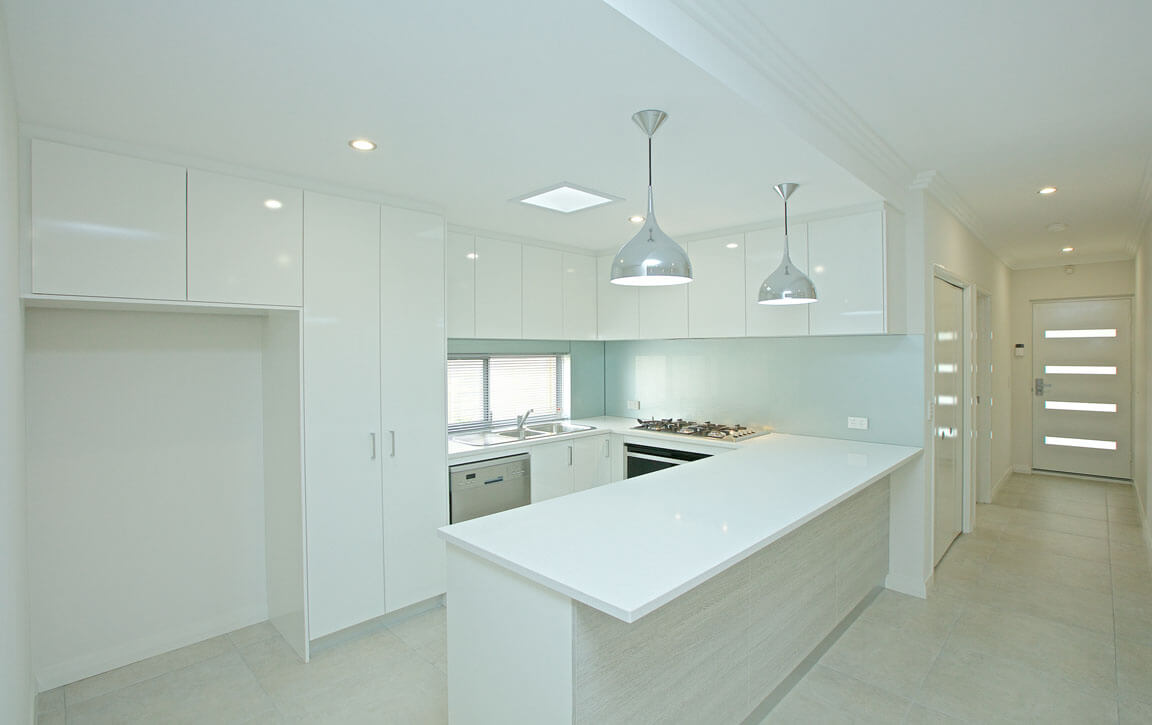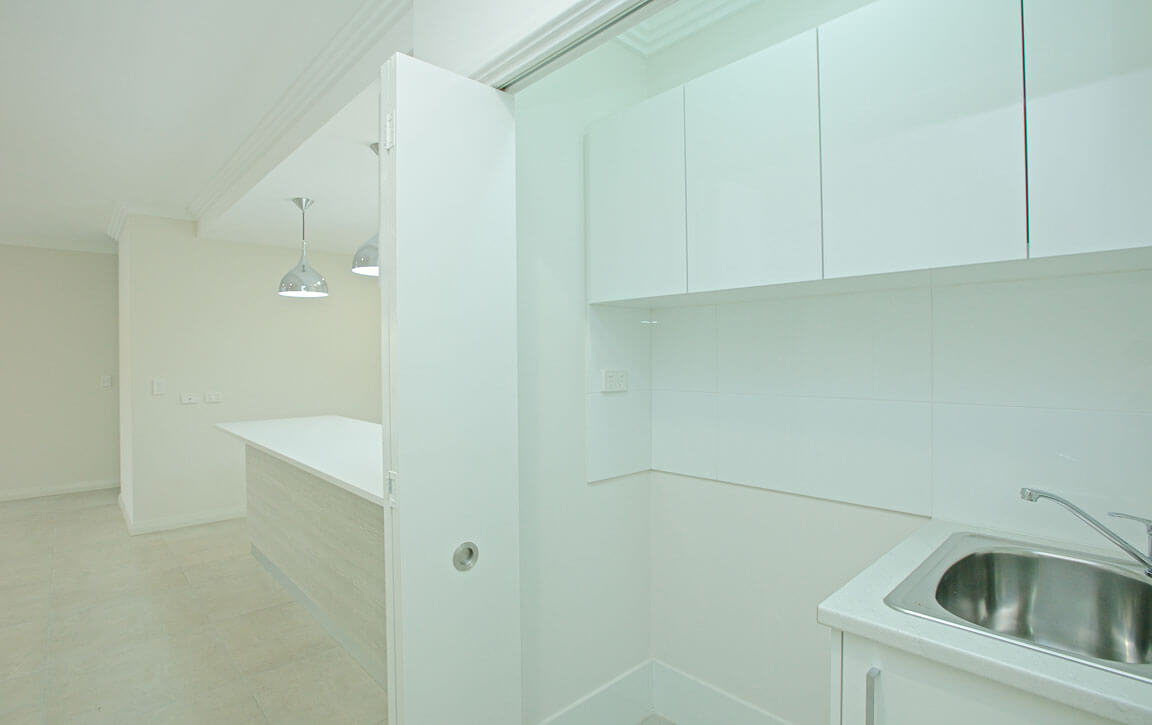 Sign up for the latest news in property development
Office Address
67 Howe St Osborne Park WA 6017
PO Box 1118 Osborne Park WA 6916
T. 9202 6888
F. 9202 6801
Builders Reg. No. 11348